Rev. 12, Satan, serpent, red dragon, Lucifer, former chief Angel of music above, cast down among us for his last days, boiling wrath increasing as he waves his foul baton.
Hwaairfan's Blog
Rockefeller Music Project in the War on Consciousness*
By Leonard G. Horowitz
This article details events in musical history that are central to understanding and treating modern psychopathology, social aggression, political corruption, genetic dysfunction, and cross-cultural degeneration of traditional values risking life on earth. This history concerns A=440Hz "standard tuning," and the Rockefeller Foundation's military commercialization of music.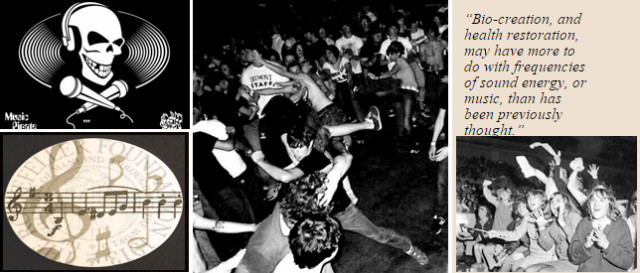 The monopolization of the music industry features this imposed frequency that is "herding" populations into greater aggression, psychosocial agitation, and emotional distress predisposing people to physical illnesses and financial impositions profiting the agents, agencies, and companies engaged in the monopoly. Alternatively, the most natural, instinctively attractive, A=444Hz (C5=528Hz) frequency that is most vividly displayed botanically has been suppressed. That is, the "good vibrations" that the plant kingdom obviously broadcasts in its greenish-yellow display, remedial to emotional distress, social aggression, and more, has been musically censored. Thus, a musical revolution is…
View original post 7,367 more words