What Did You Say?
22 February 2016,
From the section
Middle East
URL of the original posting site: http://www.bbc.com/news/world-middle-east-35630196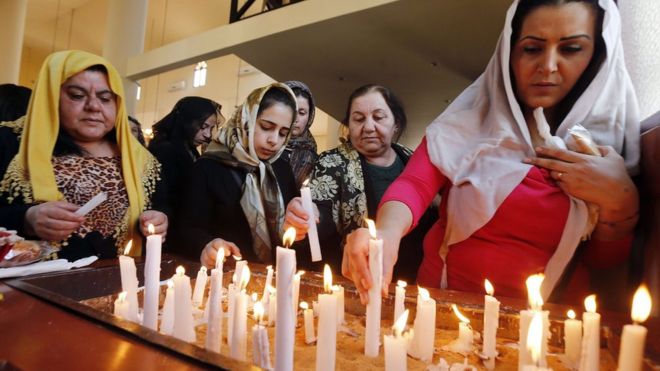 Islamic State (IS) militants have released the last of more than 200 Assyrian Christians they kidnapped in north-eastern Syria a year ago. Some 42 captives were freed on Monday morning, following mediation by the Assyrian Church, activists said.
One Assyrian group said IS had demanded an $18m(£13m) ransom.
Children, women and elderly people were among those seized when IS militants raided 12 villages along the Khabur river, near Tal Tamr, last February. The assault prompted thousands of other Assyrians to flee their homes. Those abducted have been released in groups over the past 12 months. 
'Ransom paid'
The Sweden-based Assyrian Human Rights Network and the UK-based Syrian Observatory for Human Rights said 42 captives, mostly…
View original post 153 more words